How to purchase the book
How to choose the right payment method?
We try to make sure shopping in our e-shop is simple and pleasant for you. The most common payment method is using the payment card. If you are not sure, how to proceed with the payment with card, you can follow the video tutorial How to Pay by Card with the GoPay Payment Gateway? 
If you need to change the payment method, please follow this next brief instructions.
In the Czech Step by Step e-shop we use the GoPay system for receiving your payments. Most customers prefer payments by credit card but we also allow for the bank transfer, which is favoured by schools and other institutions for instance. You can choose any of those payment methods to pay for your order. We do not charge any extra fees for any of them.

After choosing the payment method, you will be directed to the GoPay site. If you wish to pay by card, fill in the data of your card and click on the large Pay button. However, if you wish to pay by a bank transfer, click on the button Menu in the right upper corner of this page.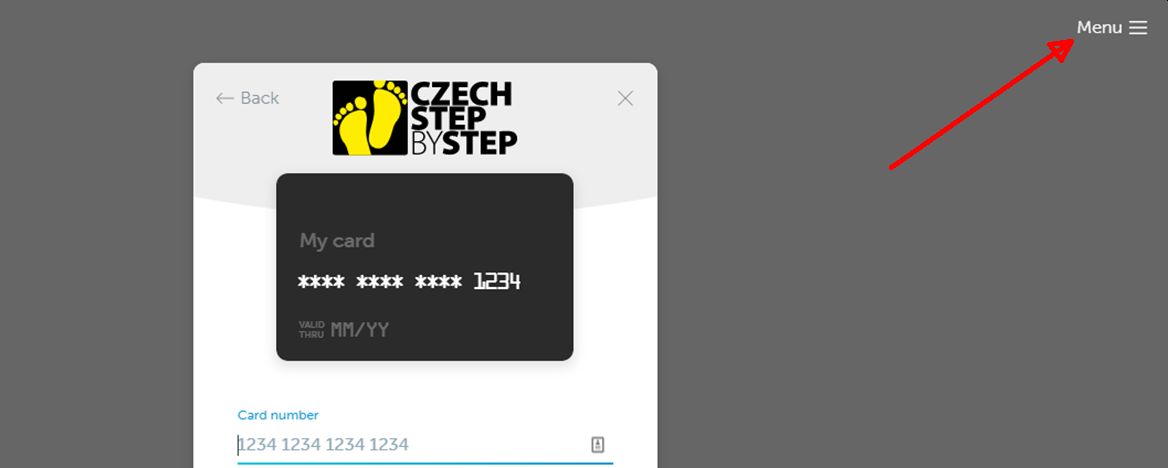 Here you can select a different payment method.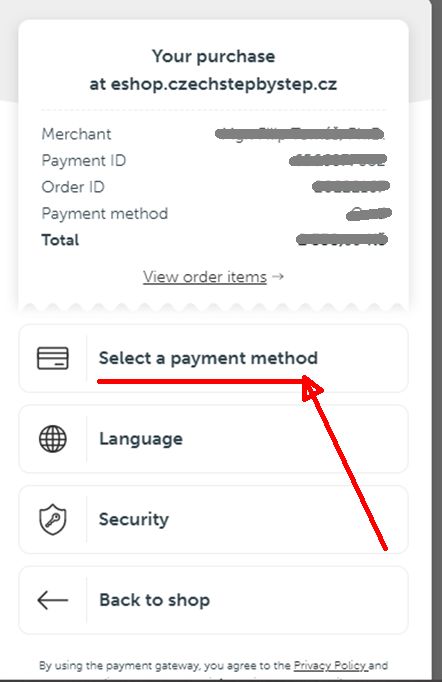 Choose Bank transfer as your payment method.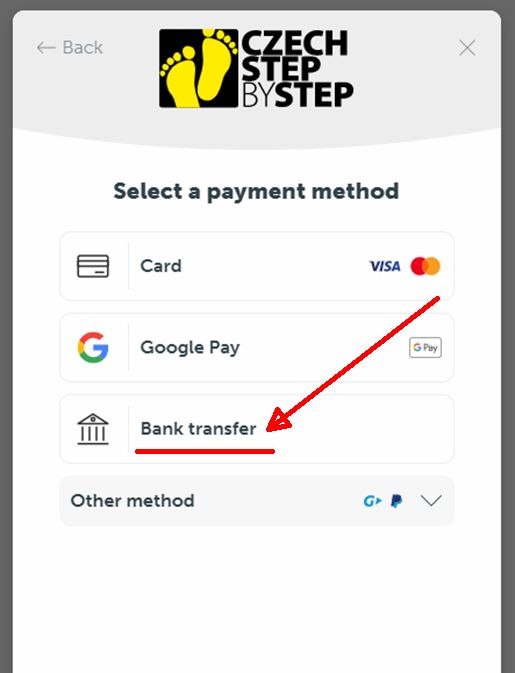 Enter your email and click Continue to checkout.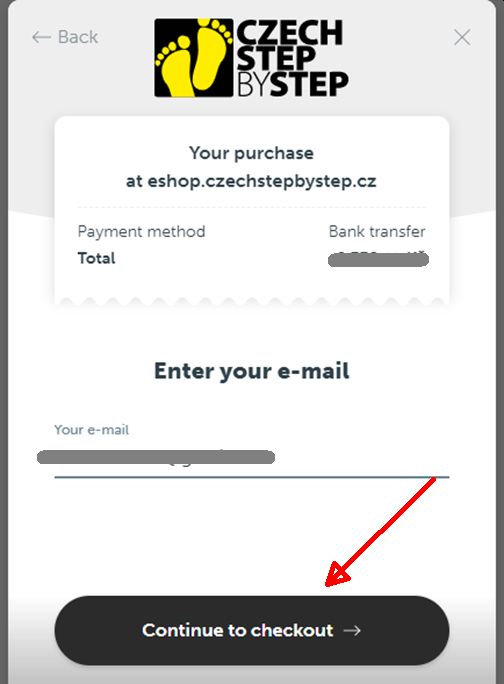 Select your bank and finish the online bank tranfer. If you do not want to pay with a online bank tranfer, click on Other bank at the bottom of the list of banks and follow this guideline.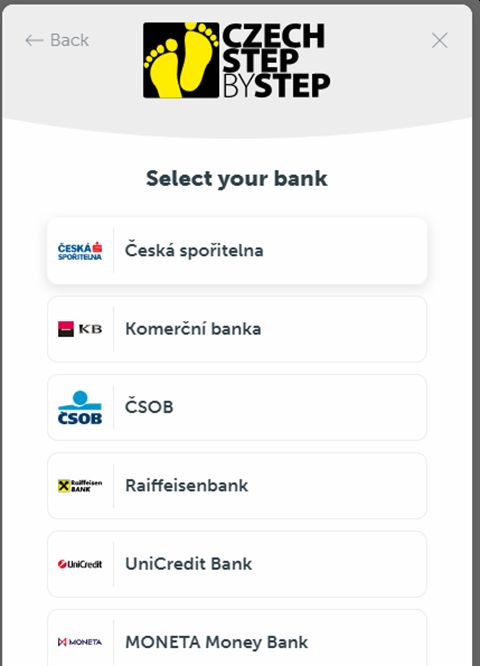 Click on Display payment details.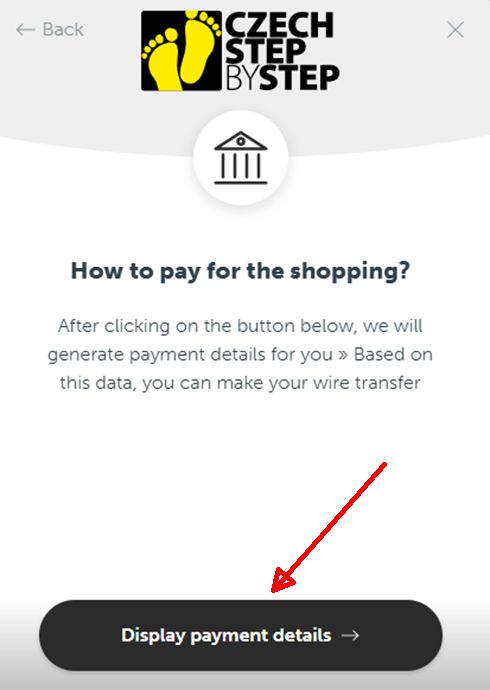 Enjoy your shopping!